MEASUREMENTS IN OUR NEIGHBORHOOD
In a long tradition of measuring the light pollution at the observatory, we have recently started doing additional measurements of a bigger area of our local  night-sky. Commissioned by the municipality of Veere in support of there so called light and dark approach in a designated policy area. These rural area's  consists mainly of woods and beaches. The goal is to keep those areas as dark as possible for the benefit of flora, fauna and dark sky lovers. As this area is also of economic importance a balanced approach is chosen.
MOBILE  OBSERVATORY
Where possible, measurements are done from the top of a delivery van. By using this method we are able to cover the working area within 3 hours, reducing the risk of too much variations in weather conditions  during our sessions.
Pictures are taken during the measurement sessions. This all-sky image shows clearly the sources of lightpollution at the horizon.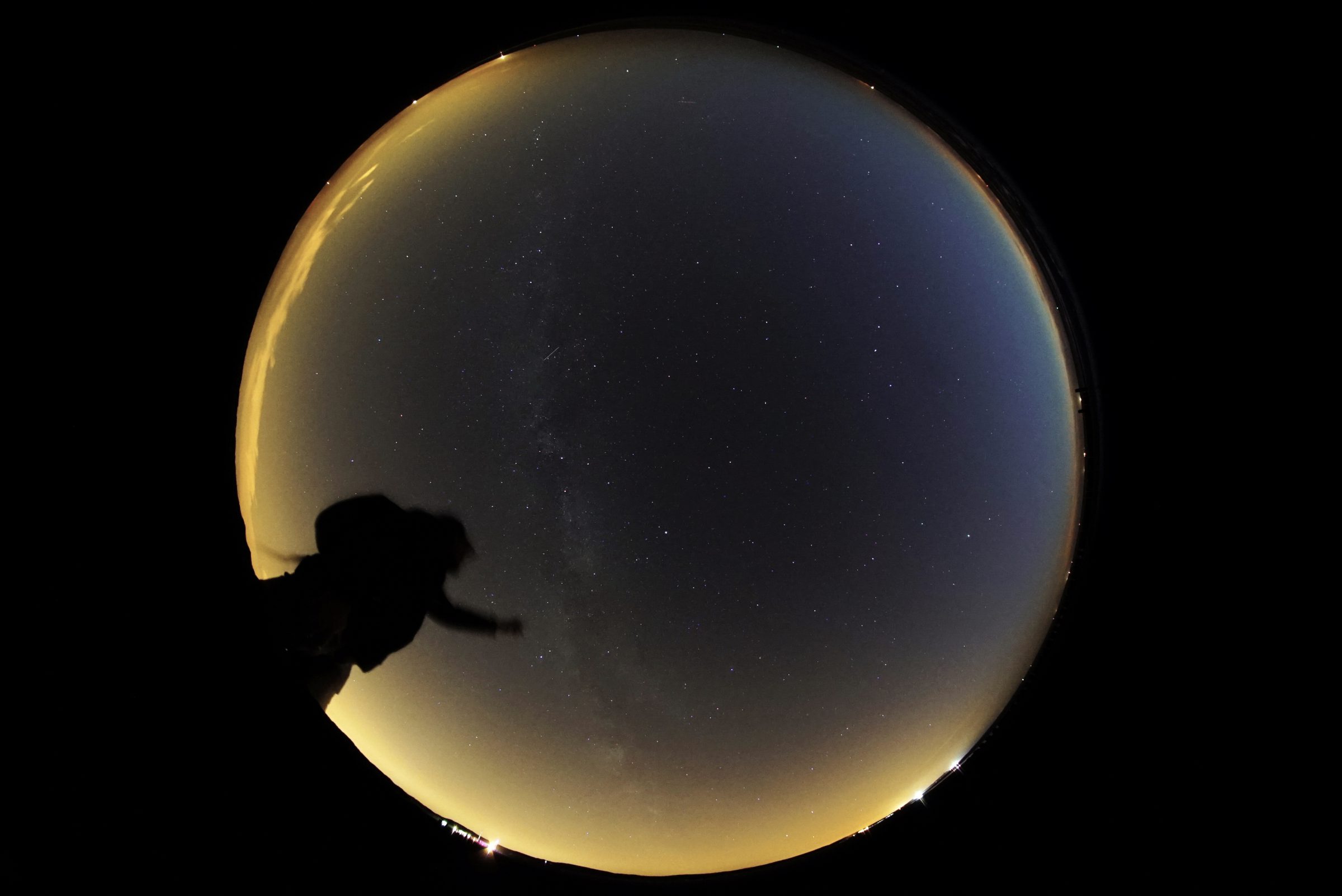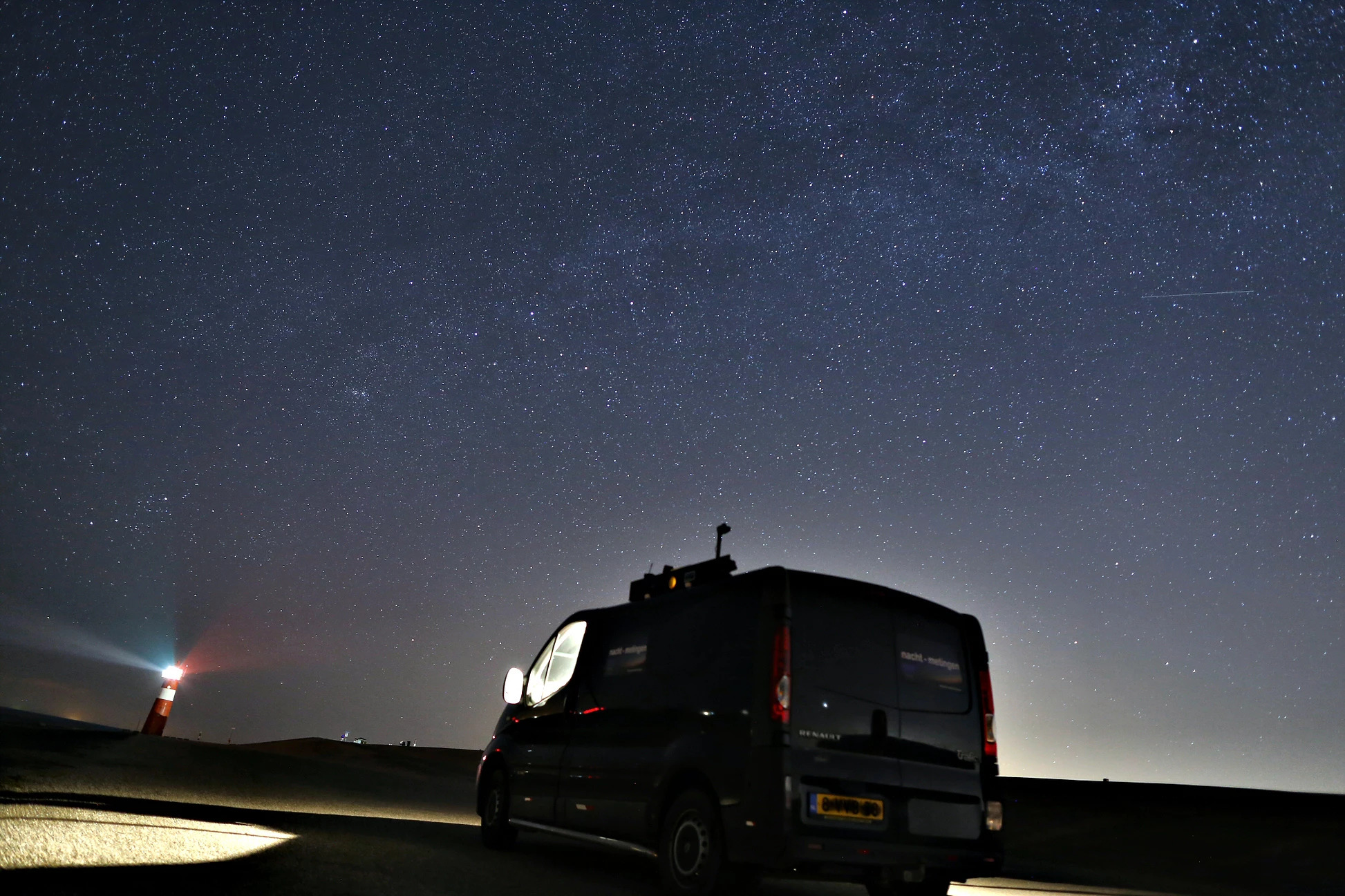 Contact
Duinbeekseweg 22a
4356CE Oostkapelle
Netherlands
apo@zeelandnet.nl